---
During 2005 and 2010 I have been travelling through Burma, which is also known as Myanmar today.

My intention to visit this country was to document the effects of the military dictatorship on ordinary people. A further theme of my photographic journeys to this country was the longest ongoing war, which is still raging today.
You can see the images from the tragic side of Burma here.
Fishermen on the Kaladan river in the remote Arakan State near Bangladesh.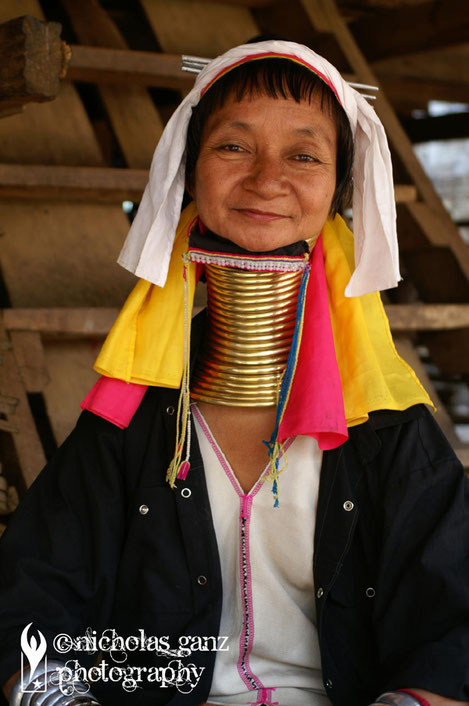 The so-called "long-neck" women of the Kayan tribe. Many of them fled to Thailand,
where they became a tourist attraction.
An Akha woman in her traditional dress.

The famous balloon festival in Taunggyi. The festival is taking place at the end of the
Buddhist lent around October / November to remember Buddha's way
down from Thavathisma heaven.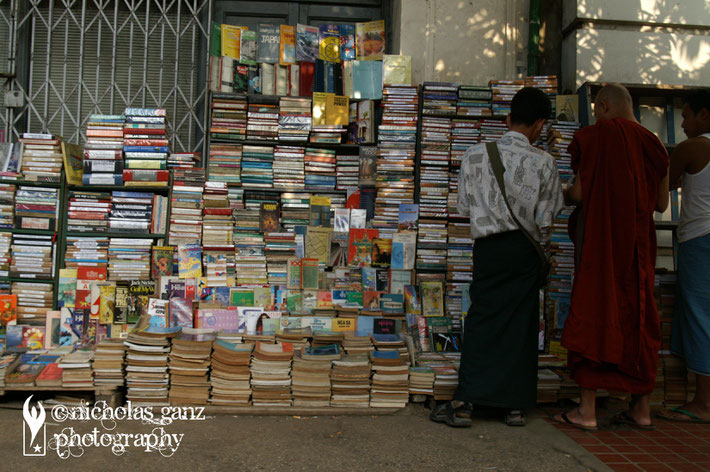 A bookshop in the streets of downtown Rangoon.

Buddha statues at the Shwemokhtaw pagoda in Pathein.
The Baptist Church in Myitkyina, Kachin State. Christian churches are an unusual sight in Buddhist Burma, but most Kachin are Christians.

The colourful central market in Mandalay.

A fisherman on the Inle Lake in Shan State.
The Intha fishermen are known for unique rowing style while they are standing on one leg and using the other leg to row with the oar.
An old lady smoking her traditional "Cheroot" in Bagan.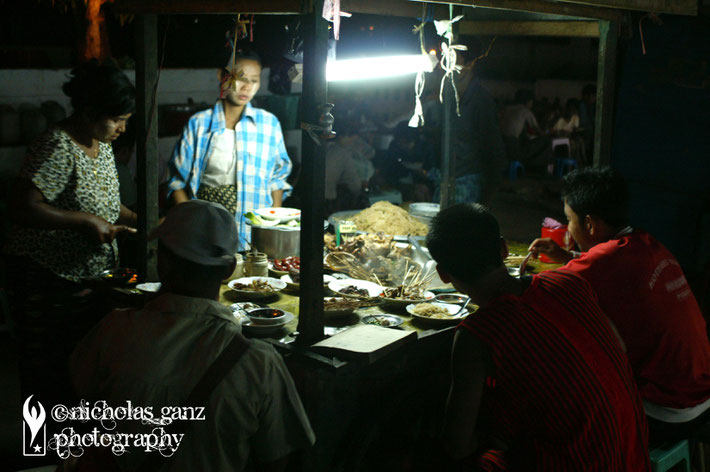 A food stall at the night market in Pathein.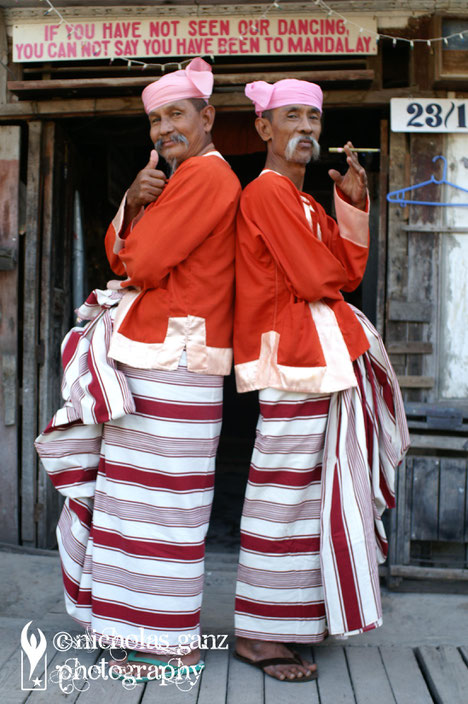 The Moustache Brothers Par Par Lay and Lu Maw from Mandalay. Two of them were imprisoned and sentenced to hard labour for making jokes against the military junta.
Par Par Lay (left) passed away om 02. August 2013.
More about life in Burma here.